Staff
Our dedicated staff are here to provide support, compassion, and information to help you through your journey of grief and the celebration of your loved one's life.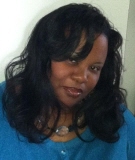 Lawanda Jasmin
Manager
lawandajasmin@kennedyfuneralhome.org
"I've learned that people will forget what you said, people will forget what you did but they will never forget how you made them feel" -Maya Angelou
Lawanda is a native of Vacherie, Louisiana, she's the daughter of Irma Jasmin of Vacherie and Charles Jasmin of Westwego, Louisiana. Lawanda is a 1994 graduate of St. James High School, a 2008 graduate of Delgado Community College in New Orleans, Louisiana and a 2009 graduate of Commonwealth Institute Of Funeral Service in Houston, Texas.
Families who walk through the doors of Kennedy Funeral Home are always assured that their loved ones would be treated with love and respect because at Kennedy Funeral home, your family is our family. Lawanda is instrumental in creating a standard of excellence, along with implementing a higher level of service to assist families in the transition process. Lawanda's love for people, committment to the funeral profession allows her to serve families with joy and professionalism. She's a faithful member of Word Of Life Christian Center under the direction of Apostle Leroy Thompson, Sr. in Darrow, Louisiana. During her free time she enjoys church, shopping, traveling, reading, sports and spending time with family and friends.
"To give real service, you must add something which cannot be bought or measured with money, and that is sincerity and Integrity"-Douglas Adams